---
12TH ANNUAL
SPINNING GENEROSITY
Event Schedule:
---
How to Participate:
Ride + Fundraise!
Sign up for your ride(s) of choice on this website or use the LizFit app.
After you sign up, we'll be in touch with all the fundraising and event details! 
How much money do I need to raise for my charity?
 We ask that you try to raise $150 for your charity.  We make it easy for you to reach this goal!
Need more information?
E-mail Liz: [email protected] 
---
What is SPINNING GENEROSITY?
Every year we come together to support 7 local charities through 7 days of indoor cycling and giving. We have organization leaders speak to us at the beginning of each class so we can be educated about each charity and learn how the money raised is going to benefit their endeavors and contribute to our neighbors in need.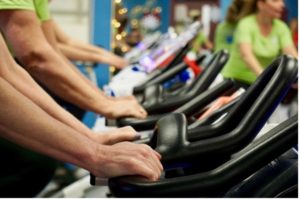 This year, December 11-17, LizFit will feature a different local charity each day by offering 1 (one), 45-minute Spin class dedicated to that charity. LizFit's mission is to raise money and awareness for each local organization. Classes will be held at Spinnaker Point Recreation Center in Portsmouth, NH for participants 18 years or older.
Our 11-year fundraising total:
$517,080.00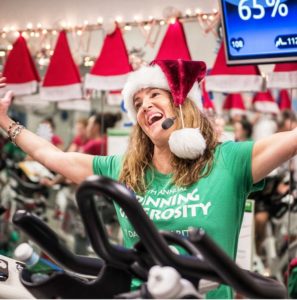 Spinning Generosity yearly breakdown:
2022: Total raised $130,097 (TOP DOG CHARITY: Gather)
2021: Total raised $119,481 (TOP DOG CHARITY: Gather)
2019: Total raised $70,862 (TOP DOG CHARITY: Gather)
2018: Total raised $49, 658 (TOP DOG CHARITY: Community Toolbox)
2017: Total raised $42, 353 (TOP DOG CHARITY: Families First)
2016: Total raised $40, 121 (TOP DOG CHARITY: Families First)
2015: Total raised $21, 389 (TOP DOG CHARITY: Families First)
2014: Total raised $12,750 (TOP DOG CHARITY: Community Toolbox)
2013: Total raised $13,680 (TOP DOG CHARITY: Womenaid of Greater Portsmouth)
2012: Total raised $9, 174 (TOP DOG CHARITY: Dover Children's Home)
2011: Total raised $7, 515 (TOP DOG CHARITY: Womenaid of Greater Portsmouth)