LizFit Turns 10!
HAPPY BIRTHDAY LizFiT!
Thank you for your support!
 Please enjoy UNLIMITED CLASSES during the month of July!
Yes, all classes on the schedule for $40!
Yes, please tell your friends!
Yes, only valid for the month of July!
Yes, you can take ANY class on the schedule!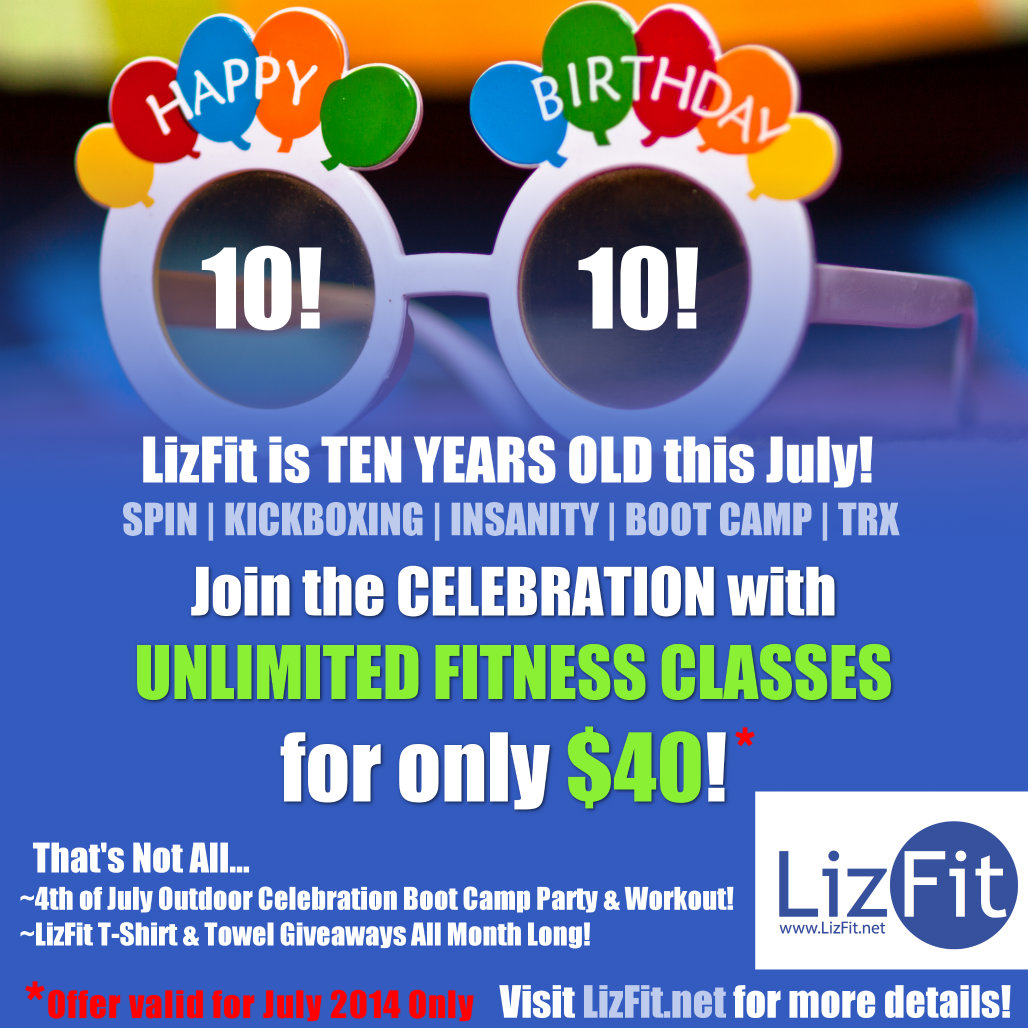 School Teacher's, Military personnel, and College Student's 18+, contact Liz at:  Liz@LizFit.net to start  receiving your discount today!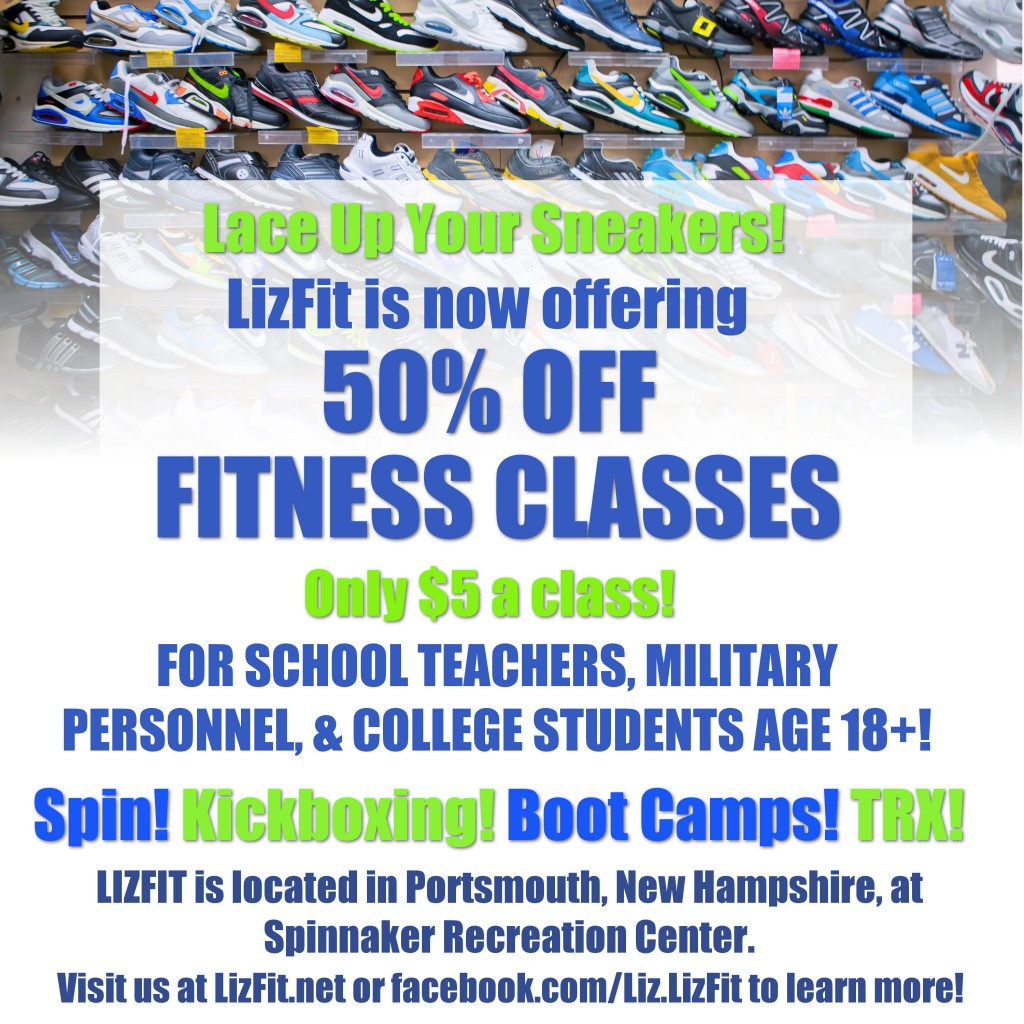 ——————————————————————————————————————————————————————————————
JOIN THE LIZFIT GAMES!
Next 4 week Challenge starts Monday July 7th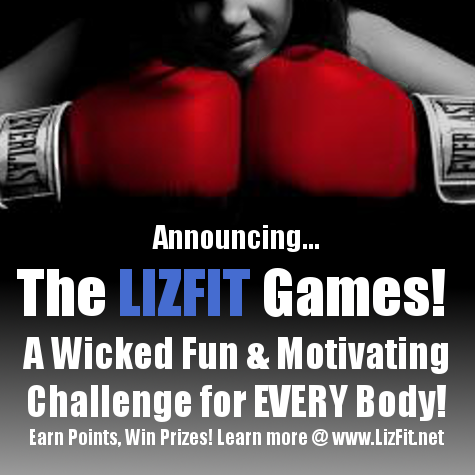 The LizFit games is a monthly motivational Fitness challenge perfect for the fitness-newbie and the fitness-fanatic.
On the FIRST MONDAY of each month a NEW Fitness challenge begins. Every member of the LizFit community will have a chance to vie for TOP DOG status by achieving as many Fitness points in that 1 month period of time.
Each Sunday, participants will be able to acquire points until 12 MIDNIGHT to inspire and motivate each other.  Points must be posted in the comment box by 12 noontime on  Monday.   At the end of each month, participants tally their workout minutes to win cool prizes!
Example for 1 week of workouts: Treadmill/150min, 2 INSANITY Classes/90min, 2 Cross Fit classes/120min, Power walking outside/120min, weight training/200min, Pilates/180min. Total points for week: 860 (1 point equals 1 minute of exercise)
The COOL Prizes! The person who earns the most amounts of points wins a NIKE FUEL band! The person who comes in second place, receives a LizFit T-shirt, and third place winner a LizFit towel.
The small print:
Who can join? ANYONE who "Likes" LizFit page and is willing to motivate and inspire others by posting their Fitness achievements.
When do the LizFit games begin? The LizFit games begin on the FIRST MONDAY of each new month.
Will there be weekly challenges to gain EXTRA points? YES! Look for posts on Wednesday!
When I post my weekly accomplishments on Monday by 12:00 noon time, will there be a designated page to post on? Yes, Go to LizFit FB page and look for a post that says's: The LizFit Games! Post your points here!
When do you announce the winners? If a challenge ends on a Wednesday (for example), you will have until 12 MIDNIGHT on Wednesday to acquire as many points as possible.  You must post your points on Thursday by 12 noon time.  The 1st, 2nd, and 3rd place winners will be announced by 10pm Thursday evening.
MORE PRIZES?  Everyone that participates in THE LIZFIT GAMES will automatically have their name entered to win the GRAND PRIZE raffle!
What's that you ask?
At the end of September when THE LIZFIT GAMES end, a winner will be chosen to receive a free YEAR OF CLASSES!
Each time you compete in THE LIZFIT GAMES your name gets entered again!
WAIT!  There's more!
Once you have won any of the prizes by coming in 1st, 2nd, or 3rd in THE LIZFIT GAMES you will be part of the ELITE players ring.
Those that reach this prestigious level of the ELITE players ring, will have their name entered to win 3 months of personal training with LizFit. Drawing will take place at the end of September when THE LIZFIT GAMES end.
How do I sign up for THE LIZFIT GAMES? You are automatically entered into the challenge after you post your first week of points!! EASY!
EXTRA Winners FOR July!?!?
July is the time to PLAY the LIZFIT GAMES!! JULY GAMES start 7/7/14!
10 TOP winners will be rewarded with AWESOME prizes!
4 Nike Fuel bands to top 4 finishers
4 LizFit T-Shirts to the next 4 winners
2 LizFit Towels to the next 2 winners
50 points to be given for FACE BOOK "LIKES."
50 points to be given away each time a friend of yours "LIKES" my FACBOOK page!
Simply click on your Facebook tab that allows you to invite friends to LIKE my PAGE (not a post).
20 points every time you LIKE a post!
I will be posting a lot!
This is on the honor system!
THE BIG BANG!
Lastly, as most of you know LizFit turns 10 this July!
My goal is to reach 1000 likes in JULY! ALL that participate in The JULY LizFit Games and help me reach 1000 LIKES will receive $5 classes for August!
Be a part of MAKING history! 10 years in business…1000 LIKES…..because of YOU!
Are you in?