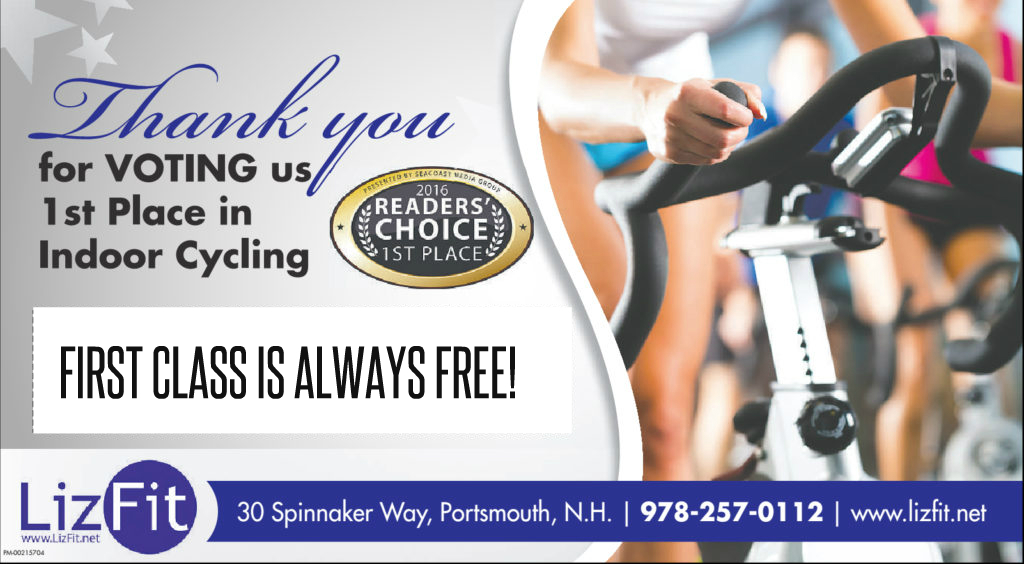 We are so humbled, grateful, and crazy excited to announce that
LizFit has won #1 CYCLING STUDIO on the seacoast!!!
AND voted, Runner Up for Best Personal Trainer on the seacoast!
Couldn't be more filled with joy!
We would like to give a huge shoutout and THANK YOU to all who voted for LizFit in the annual seacoast Reader's Choice Awards hosted by Seacoast Media Group – we can't tell you how much we appreciate it and how honored we feel to have been given this recognition.
LizFit would be nothing without the support, encouragement, and enthusiasm that comes from the loyal LizFit community; thank you for being so incredible!!
We also wouldn't be where we are today without the partnership we have with our friends at Spinnaker Point Recreation Center and out extremely dedicated, talented, and hardworking instructors.
A sincere thank you to all who are a part of LizFit – for your unwavering support throughout our 12 years in business. So much love.
-Liz
How to sign up for classes: Simply download The LizFit APP Link from ITUNES and GOOGLE PLAY!