13th Annual THANKSGIVING DAY LIZFIT BOOTCAMP PARTY!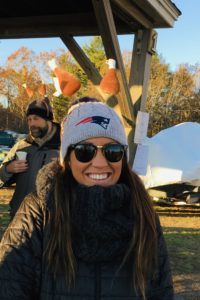 Join LizFit for our 13th annual Thanksgiving Day Bootcamp!
Who: EVERYONE!!!! Kids, adults, dogs, grandparents, weird relatives…the more the merrier!!!
When: Thanksgiving morning, 7:15a to 8:00a! Arrive early for warm up!
Where: New Castle Commons (New Castle, NH)
Why: Because it's SO MUCH FUN!
What kind of workout will it be? A doable for ALL, 30 to 45-minute self paced Challenge.  Make it as hard as you would like, or not!
EVERYONE who attends will be given FESTIVE party head wear, HOT Coffee, and Treats!
How Much?  Free!
How do I sign up?  Reserve your spot by using your LizFit app, or MINDBODY acct!
LizFit is thankful for everyone in our community and this celebration is for YOU!
Questions? E-mail Liz ([email protected])
8th Annual SPINNING GENEROSITY!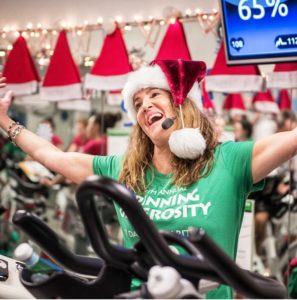 (Photo credit to Kate and Keith photography)
"Spinning Generosity" is a seven-day charity SPIN event–exercising on an indoor cycling bike–that features 7 different Local charities. 
Starting Monday, December 10th through Sunday, December 16th, LizFit will feature a different local charity each day by teaching 1 (one), 45-minute Spin class dedicated to that charity.  LizFit's mission is to raise money and awareness for each LOCAL organization.   Classes will be held at Spinnaker Point Recreation Center in Portsmouth, NH.
How SPINNING GENEROSITY works: 
Interested class participants will e-mail LizFit or signup on MINDBODY starting Monday November 12th, to reserve a Spin bike for a 45-minute ride, doable for all fitness levels, even those who have never spun before. Participants must be 18 years or older.
Those who aren't able or don't want to spin but wish to contribute may send or call in a donation to their charity any time during the week. However, all donations MUST be in by the last day of event, Sunday, December 16th by 1pm.
Daily grand totals raised, will be posted on Constant Contact, Instagram, and FB to encourage good-nature competition between all 7 charities.
What is suggested donation to attend SPINNING GENEROSITY?
Participants who sign up to RIDE for a particular class/Charity, are asked to raise/bring a minimum of $50.  However, you will want to encourage riders to find sponsors, as the TOP 3 Fundraising Charities are automatically invited back the next year to participate in 2019 SPINNING GENEROSITY.