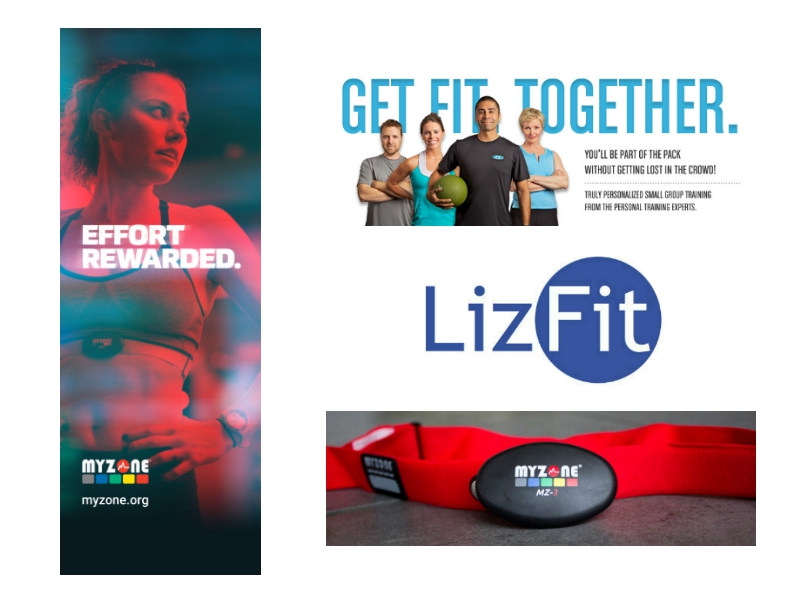 Small Group Training With MYZONE!

Enjoy a different workout each week that trains your heart and your body!  25 minutes of cardio HIIT (High Intensity Interval Training) on a Spin bike using the REVOLUTIONARY MYZONE TECHNOLOGY. Following the cardio-interval workout is a full body workout using a variety of equipment to keep the body and mind stimulated, while achieving incredible toning and strength results.

Each class will be carefully instructed by motivating coaches that strive to bring out your best in each 55 minute session.

If interested in joining SGT classes,  you will be asked to purchase a MYZONE belt ($69) before you begin your first class.  Please e-mail Liz to receive yours.  [email protected]

To sign up for a class, please e-mail Liz: [email protected]

Current available time slots:

Wednesdays at 8:30am (2 spaces left!)
Wednesdays at 6:00pm (1 space left!)
Thursday at 9:30 (2 spaces left!)

Download the LizFit app:

iPhone

iPad

Android


Small  Group Training MYZONE Fee Structure

3 People $35 per person
4 People $30 per person
5 People $28 per person
6 people $25 per person

Four class minimum commitment

4 week Reservation:  Group personal training Clients are asked to reserve a month of training at a time.

Cancellation policy without 24 hour notice:  Appointment cancellations must be received at least 24 hours before the scheduled workout.  If not, then your account will be billed for the session.

Cancellation policy with 24 hour notice:  If appointment has been cancelled with at least 24 hours' notice, client will then be charged a $15 fee.