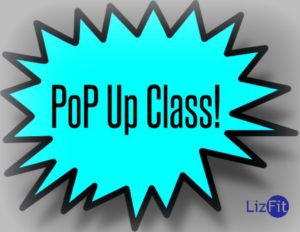 THE DETAILS!
Monday at 12 noon and Tuesday at 6pm will feature a different class each week!
Classes will be announced through LizFit app, LizFit private FB page, and MINDBODY
---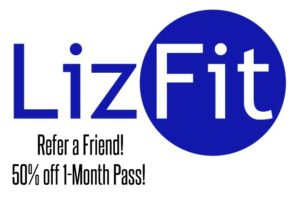 THE DETAILS!
Refer a NEW friend to join LizFit for a 1-month unlimited, and receive a 50% discount on your 1-month membership.
Questions?  Contact Liz!  [email protected]
---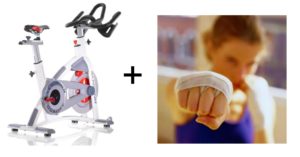 THE DETAILS!
BIKE + BOX with Deanna on Fridays at 12:15 in Spin room.
20 minutes of intense spin and 20 minutes of partner boxing!
Sign up on your LizFit app, or MINDBODY
---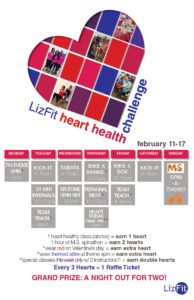 THE DETAILS!
What is HEART HEALTH CHALLENGE WEEK about?
Starting  Monday, February 11th, you can earn HEARTS by attending selected classes above.
Every 3 hearts you earn, receive a raffle ticket to possibly win an AWESOME NIGHT OUT FOR TWO!
HEART HEALTH CHALLENGE week ends on Sunday, February 17th after the MS SPIN-A-THON!  You don't want to miss that!
HEART HEALTH CLASSES:
Monday 6pm
Tuesday 6:15am, 12:15, 6:00pm
Wednesday 6:15am, 12 noon
Thursday 6am, 12:15pm, 6pm
Friday 12 noon, 4:30pm
Saturday 8:15am
Sunday MS SPIN-A-THON classes!
---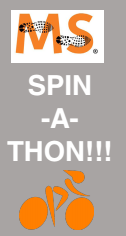 THE DETAILS
7th Annual MS SPIN-A-THON!
Kirsten Iafolla and her team are raising money for MS walk-a-thon!
 1 day event showcasing 3 hours of SPINNING FUN on Sunday 2/17/19!
Tons Of Prizes and Food!
You can choose to ride for just 1 hour or all 3!  $40 for 1 ride or $100 for all three!  9:00AM, 10:00AM, and 11:00AM.
LizFit HEART HEALTH CHALLENGER'S! If you sign up to ride (and truly ride) for all 3 hours, you will earn 3 hearts per hour for the HEART HEALTH CHALLENGE (and bragging rights)!
To sign up, use your LizFit app, MINDBODY, or contact Liz directly!